Healthy beauty from deep within,
Powering the world with
K-beauty skin science.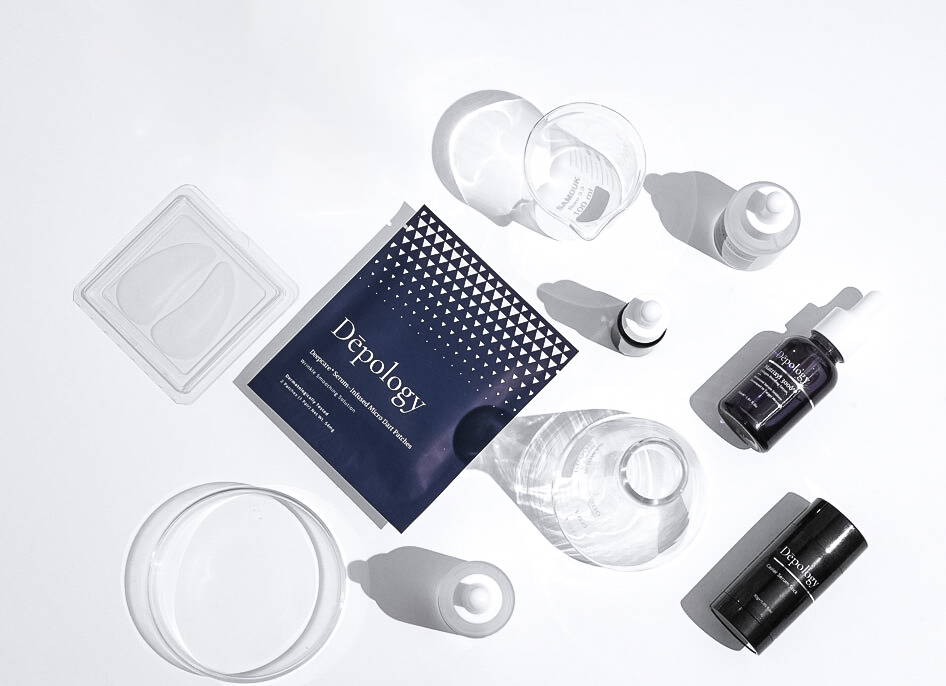 DEPOLOGY'S ADVANCED FORMULATION
Cutting-edge skincare science + latest proven clinical active ingredients
Cutting-edge skincare science + latest proven clinical active ingredients
We take the best of Korean skincare science and philosophy then combine it with the most innovative clinical ingredients of the moment.
To ensure the maximum effectiveness and professional-level results, we formulate all of our products with intelligent, high-performance ingredients using precise scientific ratios backed by a team of leading cosmetic chemists.
We encourage our clients to start incorporating anti-aging treatments into their skincare routine before it becomes a concern. The core principle of K-beauty is a preventative philosophy, and a precautionary approach is used, with a focus on calming and nourishing your skin.
As we expand, we plan to adapt our formulas as necessary to reflect the advancements in skincare science and to meet the changing needs of our customers and the industry.
To provide everyone with access to clean, science-backed and efficacious skincare to help achieve a natural and healthy complexion with skin that glows from deep within. All while bridging the gap between Korean and western skincare industries.
Depology started with the introduction of our Korean micro-needle eye patches to the western market; we now offer a full suite of skincare products that are both science-backed and naturally derived to address clients' most pressing skincare needs.
Our founding team is mainly from Seoul and was raised with the K-beauty mindset. We felt that K-Beauty's ground-breaking technological advances and deep-rooted anti-aging philosophy was something we could incorporate into our products and introduce to more people around the world.
We are working with multiple top-tier skincare labs and suppliers in Korea, to carefully develop unique formulations that incorporated our concept, along with advanced Korean skincare practices.
We at Depology pay careful attention to the science behind our products and the origin of the ingredients to deliver a clinically proven skincare experience.